Emily Rose
and I both share a dream...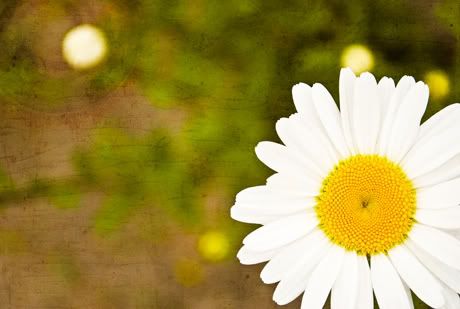 "It has been a dream of mine since I was very young to have a field filled with daisies, one where I could sit and read, run or walk through, as well as photograph.
One day I hope to find that field . . .
. . . but for now I'm content with my little patch of daisies." -Emily Rose
The above picture was taken by Miss Emily Rose, and it inspires me. It's simplicity fills me with tranquility. It takes me to a field where I am lying under the wild blue and feeling my God in the wind.
I enjoy this picture so much that I am entering it into the UPrinting summer photo contest. I really want her to win because she has such talent - just take a peek at her other photos! If this photo wins, she nabs $250 plus her photo blown up to a 16x20" Gallery Wrapped Canvas Print.

If you look over on my left hand sidebar you will see that UPrinting sponsors Like A Warm Cup Of Coffee. I sincerely appreciate them and how they treat bloggers. I know they sponsor a few other blogs, and what impresses me the most is how generous they are and how respectful they are with regards to what we (bloggers) do. I HIGHLY recommend them if you want business cards to promote your blog, you want your beautiful family pictures blown up, or you need any other type of "media." (Keep your eyes out for a giveaway soon!)

"UPrinting.com is a leading online provider of business cards, color brochures and mailing postcards."
I look forward to showing you the business cards they are making for me!

Now, if you think that the daisy photo is worthy of such an honor, would you kindly leave a comment about it? I really want to encourage Emily Rose in her lovely photography. Thank you!
I've got to get out of myself
out of these walls of skin and bone
I am stuck
struck with the urge to flee
free
the spirit in me
and jump
into the wild blue

(you can find my other poetry here)